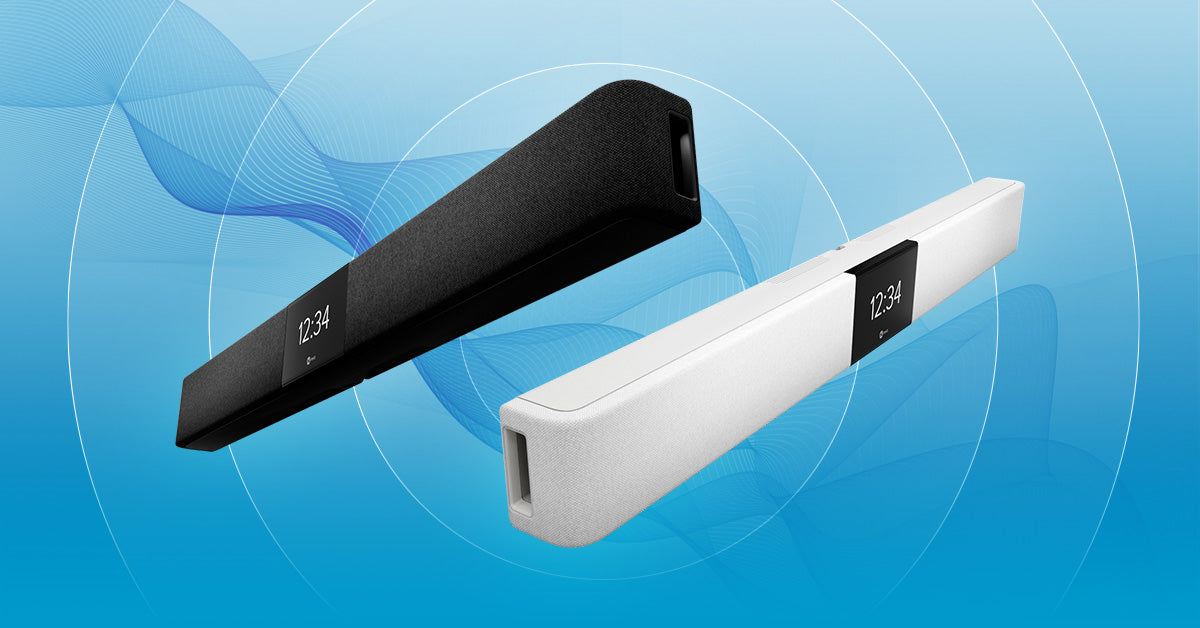 Nureva™ HDL200 Audio Conferencing System
The HDL200 Audio Conferencing System is the perfect conferencing solution for small spaces. Designed for rooms up to 18' by 18', its 4,096 virtual microphones provide full-room coverage so meeting participants can be heard no matter where they are situated in the room. This plug-and-play solution has flexible installation and can be mounted on the wall, on a mobile stand, or above or below a display. Available in Black and White.
The system includes the Integrated microphone and speaker bar, a wall mounting bracket, a power supply, remote, and 2x AAA batteries. 
The HDL200 integrates seamlessly with Zoom, Microsoft Teams, Cisco WebEx, GoToMeeting, and much more. 
See full specifications.
NOTE: Orders shipped to Alaska, Hawaii, or Puerto Rico
Orders shipped to U.S. states and territories outside 48 contiguous states enjoy the full benefits of being domestic customers of Smartboards.com. There is, however, an additional freight charge which we pass along to customers within those destinations.
Additional rates will be given to you during the ordering process.