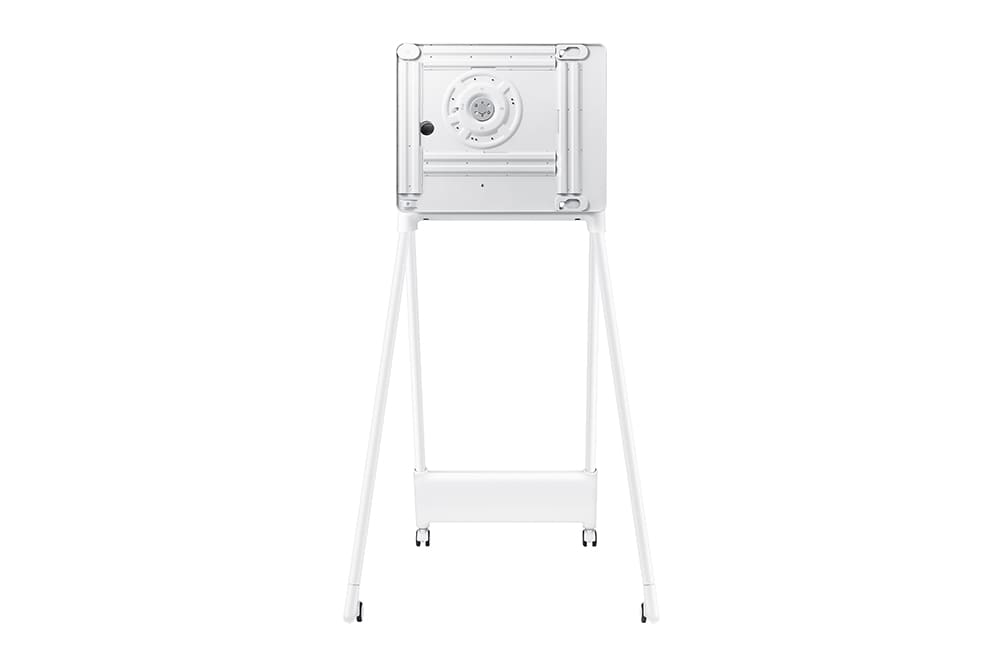 This mobile stand for the Samsung Flip Digital Flipchart enables you to be peak efficiency by eliminating location related limitations. The spacious front tray can assist you in keeping all necessities at the tip of you finger while staying organized.
Discounted rates available for bulk orders. To request a quote or for additional product questions please contact us.
SPECIFICATIONS

Dimension (mm): 1023 X 1611 X 991

Package1682 X 221 X 1038

Attribute: N/A

Color: Light Gray

VESA Mount (mm): 400 X 400

Rotation: Pivot Supports (90º)

Connectivity Extention Connectivity from:  HDMI 1 / Touch Out 1 / RJ45 1 /Power 1

Shipping Weight: 92.15
SHIPPING

NOTE: Orders shipped to Alaska, Hawaii, or Puerto Rico

Orders shipped to U.S. states and territories outside 48 contiguous states enjoy the full benefits of being domestic customers of Smartboards.com. There is, however, an additional freight charge which we pass along to customers within those destinations.

Additional rates will be given to you during the ordering process.