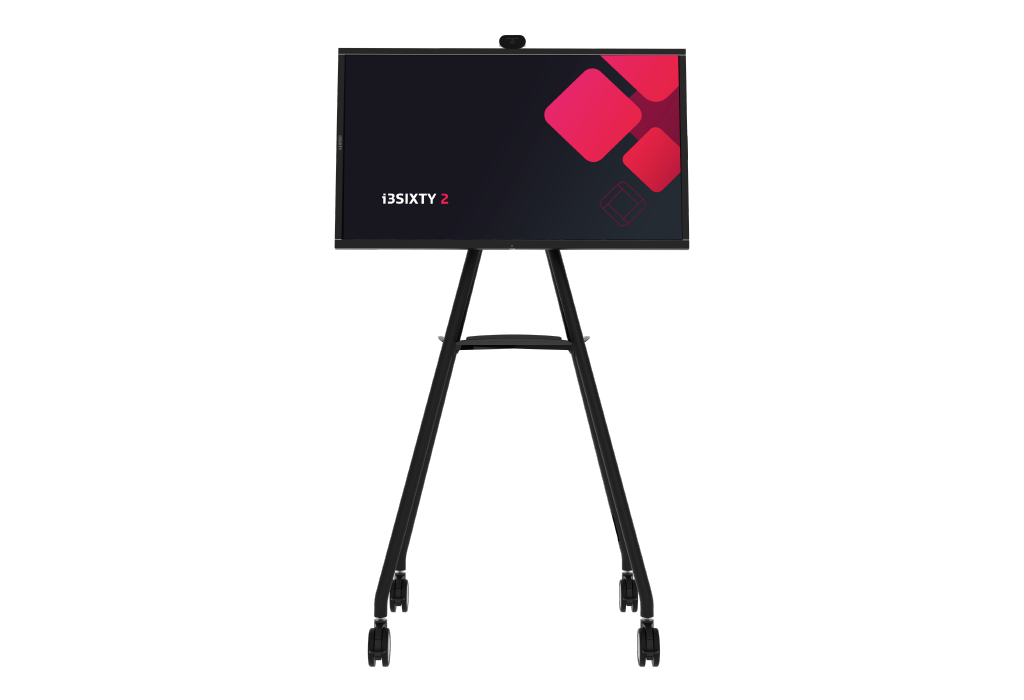 The i3SIXTY 2 empowers small groups to achieve big results, offering a 90-degree screen rotation, ultra-precise writing experience, and the complete i3STUDIO software suite - whiteboarding, annotation, wireless presenting, and video conferencing all running on Android 11.
SPECIFICATIONS

* Digital Whiteboard
* Web Browser
* Native Screen Sharing
* Integrated Soundbar
* 10 Touch Points

* i3SIXTY Camera Unit (optional)

*

 

Cart 

Included
*

 

5-Year Manufacturer's Warranty

See full specifications.
SHIPPING

NOTE: Orders shipped to Alaska, Hawaii, or Puerto Rico

Orders shipped to U.S. states and territories outside 48 contiguous states enjoy the full benefits of being domestic customers of Smartboards.com. There is, however, an additional freight charge which we pass along to customers within those destinations.

Additional rates will be given to you during the ordering process.

Basic dock-to-dock shipping applied. Additional charges required for inside delivery.
NOTES
The i3SIXTY 2 uses In-Cell capacitive touch technology, giving you premium clarity and an ultra-responsive writing experience. No extra layers allow you to touch the LCD directly. The same touch you know and love from your mobile device is now available for your digital flipchart. Re-arrange your class in seconds.
Turn even a tiny space into your team's favorite HQ. All thanks to the mobile stand, the slim, functional design, and a compact 43-inch display with assisted rotation.